Adrienne Boswell - My Mom
I, Adrienne Boswell was born at 3:43am on February, 16, 1957 at Madigan Army Hospital in Tacoma, Washington. My parents, Ruth and Charles Boswell were pretty set that I was going to be a boy. My name would have been Spane Anthony Boswell. When I was pregnant with Spane, picking a name was easy.
I went to Cheremony Elementary School in Hollywood, California, to middle school at Blessed Sacrament, and I graduated from Immaculate Heart High School for Girls.
Having Chinese Food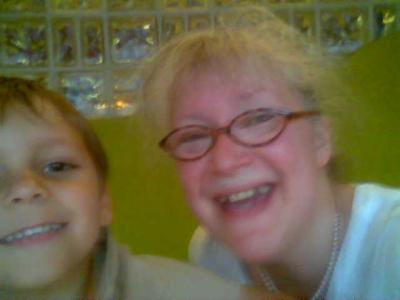 Mommy and Spane having dinner with Sammie and David at Gourmet 88 in Glendale on September 7, 2007.