First Grade at John Muir Elementary
First grade at John Muir was with Mrs. Francisco in room 1770. Spane was also chorus that performed at Christmas and the Spring Bug Concert.
Getting Ready for Spring Performance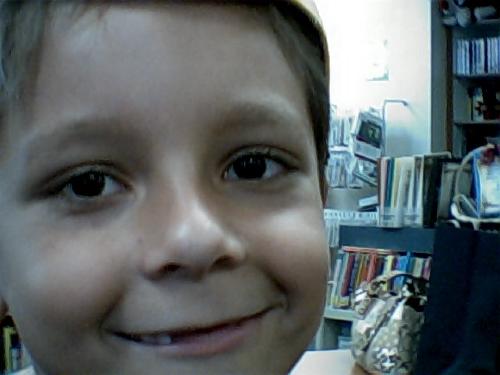 Here is Spane getting ready to go on stage for the Spring Chorus performance. He played the part of a dragon fly.