Preschool at Wonder Years
Spane went to Wonder Years from age 2 to 4. It is a wonderful pre-school. By the time he was finished, he had learned his ABCs and how to write his name.
The Three Musketeers!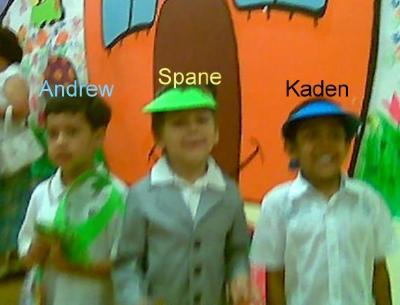 Spane, Andrew and Kaden were thick as thieves in preschool. They had a club where each one would trade Matchbox cars. One time Spane had three cars in his pocket and he told me it was his turn to bring cars for Andrew and Kaden.